The Entrepreneurs of Truman State
Most entrepreneurs naturally go against the grain and want to do their own thing. Does this statement sound familiar? If so then you might enjoy becoming a part of CCE!
One of the most unique aspects of the club is that every member has their own entrepreneurial pursuits and skills that they want to develop. Our club focuses every bit of its efforts on fostering those special areas of interests. Being passionate about your idea, no matter what stage of development it's in, is one of the defining traits of any entrepreneur. CCE compliments this pursuit by providing members with a diverse and supportive community.
Whether it's learning how to develop a drop shipping business or create an entirely new product, our club is here to provide constructive advice and feedback to help advance your business or start earning a side income.
Our Story
The Community of College Entrepreneurs was founded in 2015 by Anthony Hill and Shane Legatzke. Originally named ICE or "The Innovative Community of Entrepreneurs", the club started out small but always had big ambitions. While our name may have changed, our goals have not. We still focus our efforts on cultivating innovation by connecting the independent entrepreneurs of Truman State University.
The Founders
When Anthony Hill (left) and Shane Legatzke (right) founded ICE, they wanted the focus of the club to be on fostering new ideas in a creative way.
Here is a snippet of the clubs originally description that was on the first recruitment flyer back in 2015. 
Have you ever had an idea and thought, "Why hasn't someone done this yet?" If you have, you're in good company. ICE was founded on the principle that anyone, from any walk of life or in any field of study, can have a great idea or passion they want to pursue. Guided by this principle, we've created a growing community of like-minded individuals who have a passion for entrepreneurship and innovation.
Although it's not strictly an organization for business majors, there are many business aspects within the club. However, one of the main goals of our organization is to teach our members about every step it takes to successfully create a business, organization, or whatever it might be that fuels your passion. This is what sets ICE apart from most other business organizations.
ICE was created to unite these entrepreneurial students within Truman as well as connect them with outside resources such as other entrepreneurs, alumni, and various companies willing to help a student's startup. With the network students build both in and outside of ICE, we believe our members will be empowered to create everything they are truly passionate about.
The Future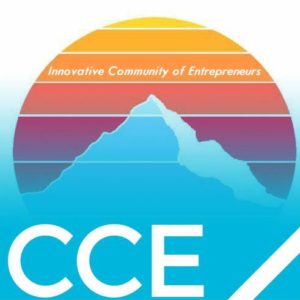 Over the years, CCE has become a tightly woven community of very driven and motivated entrepreneurs that continue to grow and improve every year! We are extremely excited for what the years ahead will hold for us as we keep our focus on fostering the ideas of our members! If you want to find out what our executive board is planning for the club in the semesters ahead you can visit our officer's page here!